Injury Law
Can I Ride in the Bed of a Truck in Florida?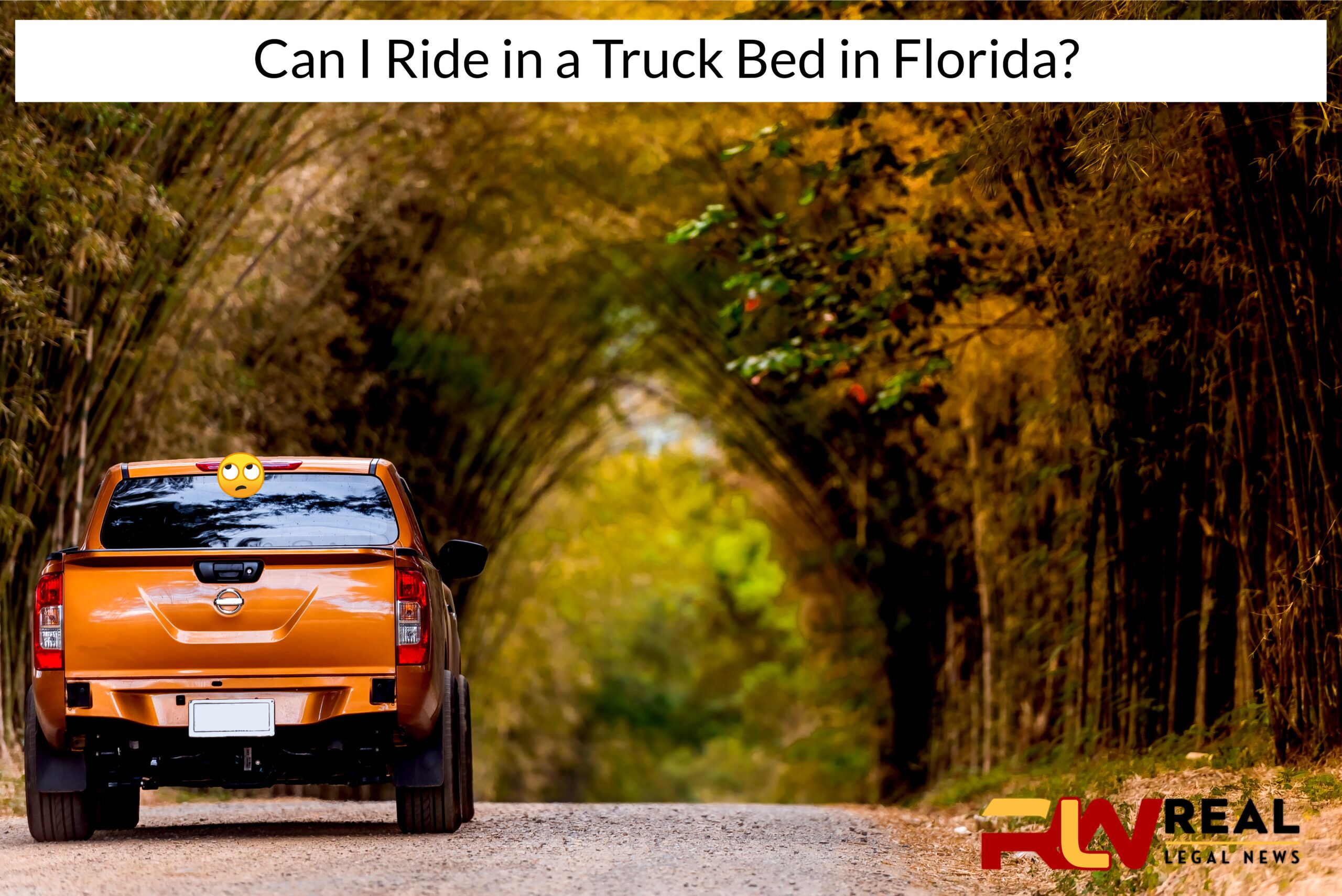 Florida's Law on Riding in a Pickup Truck Bed
If a minor with less than 18 years ride in a truck bed, he or she should be restrained. The truck requires modification to include safety restraints and secure seating to keep passengers from falling, being thrown, or jumping out of a moving truck. This law is limited to people under the age of 18 years. Adults can ride unrestrained in the pick-up bed.
There is common sense and then there are the laws. Even though in Florida it is allowed to ride in beds of pickup trucks, it is by far quite safer riding in the passenger compartment. Always, some extenuating circumstances are there to make this statement untrue, but generally, as the rules recommend, you must try riding in the passenger compartment. If an accident occurs, you are likely to survive and sustain minor injuries if you are in the passenger compartment of your pick-up or car.
Florida has safety laws concerning pick-up truck cabs and rides in beds of trucks. The laws are meant to uphold the culture of driving safely on roads in Florida.
Safety Laws for Cabs (F.S. 316.614):
The Safety Belt Laws of Florida require drivers of a pick-up and the involved passengers below 18 years of age to be wearing a seat belt.
As the law requires concerning the culture of wearing seat belts, passengers in the front seat cannot be more than the seat belt restraints that the manufacturer of the truck installed. This implies that double-buckling of passengers is not allowed, even if it involves small children.
Riding in a Truck Bed (F.S. 316.2015):
Minors who are under 18 years of age should ride strained in a truck bed that has an installed and approved safety belt.
People who are 18 years old or with more than 18 years are the only ones allowed to ride unrestrained in a truck bed.
It is only in a medical emergency that a minor may be allowed to ride in a truck bed with an adult.
Children may be exempted from this law by each county in Florida through a public hearing and a majority vote. This means the counties have the power to grant minors the freedom to ride in truck beds. Look up more about the different rules of your counties.