Injury Law
Skydiving Accidents in Florida: What You Need to Know About Liability and Waivers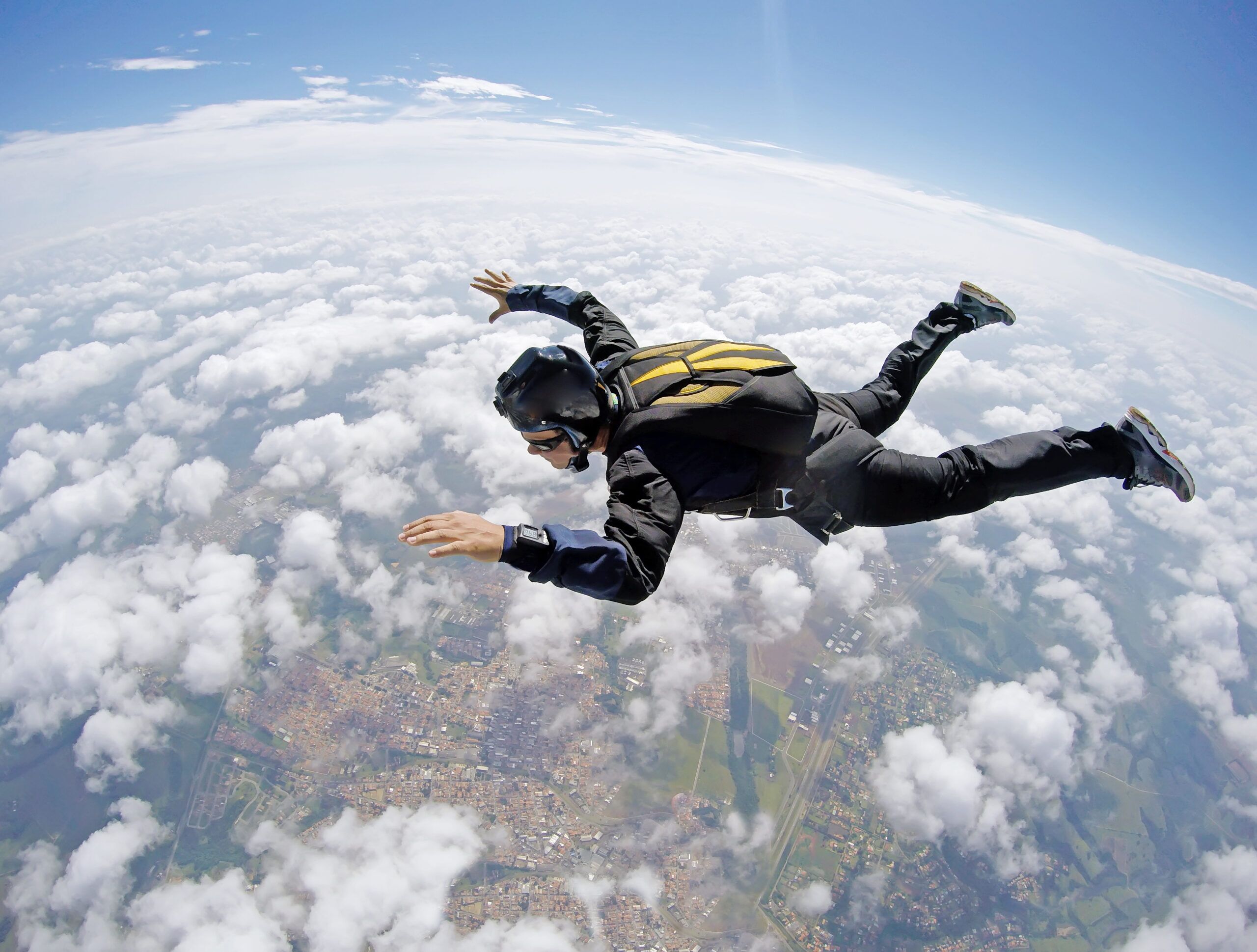 Skydiving is a popular recreation and sport activity in Florida and all across the nation. While skydiving accidents may be rare, they tend to have catastrophic consequences. When a skydiver ends up in an accident that does not involve a collision with another skydiver, it might seem that the skydiver is the only party at fault. However, that is not always the case.
Is the Skydiver Always at Fault?
There may be several other liable parties other than the skydiver, especially if the accident occurs due to parachute malfunction, parachute or cord defect, faulty harness, and other factors beyond the skydiver's control. When such accidents occur, liability could be attributed to the skydiving company or the manufacturer of the parachute, among others.
Thus, the injured skydiver may be able to recover damages through a personal injury or product liability claim, depending on the circumstances surrounding the skydiving accident. These accidents can cause serious injuries, including:
Broken bones
Internal organ damage
Paralysis
Skydiving Accident in Florida
Fatalities are quite rare in skydiving accidents. According to the United States Parachute Association (USPA), only 13 people died in such accidents in 2018 out of roughly 3.3 million jumps. However, injuries are more common, as the USPA recorded 2,147 skydiving injuries requiring hospitalization.
Many Floridians have probably seen a disturbing video of a recent skydiving accident in Titusville, Brevard County, Florida. The video showed parachutes spiraling before two skydivers crashed in the front yard of a home, according to CBS12. The two skydivers were in critical condition. A preliminary investigation showed that the accident occurred due to "a parachute malfunction."
Also, earlier this year, an experienced skydiving instructor died while attempting to avoid another jumper during a landing. The accident occurred in Sebastian, Indian River County, Florida. As you can see, skydiving accidents that lead to injuries and deaths are not that uncommon in Florida.
Causes of Skydiving Accidents
While a large percentage of skydiving accidents occur due to human errors, others are attributed to product defects and faulty equipment. Causes of skydiving accidents include:
Improper attachment of the harness
Faulty harness
Cord defects
Defective steering handles
Parachute defects or malfunction
Inadequate pre-flight safety checks
Improper training or instruction
Negligent inspection and maintenance of aircraft
Inadequate maintenance, packing or repacking of parachutes
Pilot error
Incorrect weight-and-balance calculations
Inadequate oversight from the Federal Aviation Administration (or lack thereof)
Improper airspeed during the flight
Landing errors
Inadequate supervision by qualified personnel
Do Waivers of Liability Protect the Skydiving Company?
Typically, skydivers are required to sign a waiver of liability before partaking in a jump. While these waivers can protect the skydiving company from liability in the event of a skydiver's injury, some courts may not find them enforceable, especially if the company or any of its personnel engaged in the act of gross negligence or recklessness.
If the injured skydiver can prove reckless or intentional conduct on the part of the company, pilot, instructor, parachute rigger, or any other crew member or employee, the contents of the waiver could be void. You will have to establish that the defendant (the skydiving company or any other party) was purposefully reckless, showed extreme indifference or reckless disregard for your safety, consciously, wantonly, or willfully disregarded the applicable standards of care.
Since a waiver of liability acknowledges that the signee (the skydiver in our case) has surrendered their right to pursue a negligence-based claim against the party requesting the waiver, many courts will uphold the waiver if the company's conduct amounted to ordinary negligence.
An injured skydiver may have a hard time identifying whether the company or its staff's conduct amounted to gross negligence or recklessness, which is why it is advised to consult with a West Palm Beach personal injury attorney. Find out why you need a personal injury lawyer.
Can You File a Product Liability Claim After a Skydiving Accident?
The skydiving company may not be responsible for causing your accident. After all, a large percentage of skydiving accidents occur due to defective or faulty equipment (e.g., a parachute malfunction).
In that case, the injured skydiver's legal recourse could be filing a product liability claim. However, this would require the injured party to prove that the skydiving equipment was faulty due to a manufacturing or design defect. Also, you can pursue a product liability claim if the manufacturer of the product failed to warn users of potential risks associated with the equipment.